| | | |
| --- | --- | --- |
| 1 | | Personal Identification Document (DPI) of the owner (if you do not have it see special cases). |
| 2 |   | Passport in case of a foreign person. |
| 3 |   | Boleto de Ornato (Municipal tax on urban maintenance) of the current year for the buyer (not required for persons older than 65 years) |
| 4 | | Fill out form SAT-2033, Statement for Vehicle Registration, its Modifications, Reissues and Value Added Tax payment. It must be signed by the owner. |
| 5 |   | Fill out SAT-4041 form in Declaraguate to pay the Tax for the First Registration (IPRIMA). If your IPRIMA is multiple, you must fill out SAT-4081 form in Declaraguate and submit the SAT-2000 form or the certificate of the electronic declaration registration. |
| 6 | | Pay at the authorized banks the procedure of the first plates: 1-plate vehicle: Q60.00; 2-plates vehicle: Q120.00. |
| 7 | | Second copy (Carrier) of the Customs Unique Declaration (DUA) or Certificate of Authorization of the Clearance of the Goods and photocopy of the submitted document. |
| 8 | | Invoice issued by the importer on behalf of the buyer and a photocopy. |
| | | |
| --- | --- | --- |
| 1 | | Personal Identification Document (DPI) of the Legal Representative (if not available, see special cases.) |
| 2 |   | Passport in the case of a foreign person. |
| 3 | | Appointment of the Legal Representative and photocopy or legalized copy by an authorized Notary. |
| 4 | | Fill out form SAT-2033, Statement for Vehicle Registration, its Modifications, Reissues and Value Added Tax payment. It must be signed by the Legal Representative. |
| 5 |   | Fill out SAT-4041 form in Declaraguate to pay the Tax for the First Registration (IPRIMA). If your IPRIMA is multiple, you must fill out SAT-4081 form in Declaraguate and submit the SAT-2000 form or the certificate of the registration of electronic declaration. |
| 6 | | Pay at the authorized banks the process for the first plates: 1-plate vehicle: Q60.00; 2-plates vehicle: Q120.00. |
| 7 | | Second copy (Carrier) of the Customs Unique  Declaration (DUA) or the Certificate of Authorization of the Clearance of the Goods and photocopy of the submitted document. |
| 8 | | Invoice issued by the importer on behalf of the buyer and a photocopy. |
| | | |
| --- | --- | --- |
| 1 | | Personal Identification Document (DPI) of the Legal Representative (if not available, see special cases.) |
| 2 |   | Passport in case of a foreign person. |
| 3 | | Appointment of the Legal Representative and photocopy or legalized copy by an authorized Notary. |
| 4 | | Fill out form SAT-2033, Statement for Vehicle Registration, its Modifications, Reissues and Value Added Tax payment. It must be signed by Legal Representative. |
| 5 | | Pay at the authorized banks the process for the first plates: 1-plate vehicle: Q60.00; 2-plates vehicle: Q120.00. |
| 6 | | Certification of the entry to the inventory with the original signatures and stamps. |
| 7 | | Resolution issued by the Directorate of the State Assets. |
| 8 | | Second copy (Carrier) of the Customs Unique Declaration (DUA) or Certificate of Authorization of the Clearance of the Goods and photocopy of the submitted document. |
| 9 | | Invoice issued by the importer on behalf of the buyer and a photocopy. |

Steps to follow:
1. Request SAT-2033 Form at the Tax Agency or Office
2. Enter Declaraguate, fill out SAT-4041 form or SAT-4081 form and reproduce SAT-2000 form to pay IPRIMA in the authorized Banks of the system.
3. Pay at the authorized banks for the procedure of first plates:
1-plate vehicle: Q60.00;
2-plate vehicle: Q120.00.
4. Go to a Tax Delegation with the requirements and payments made.
5. The teller of the Delegation will give you the Password for the payment of the Tax on Vehicle Circulation, which you must cancel at the bank.
6. After the procedure, enter your Virtual Agency to reproduce your electronic badges.

What do I get?
License plates.
The electronic decal is reproduced through the portal of SAT, in

the Decal Printing option.

You will get the electronic Circulation Card and the Title Certificate through the Virtual Agency. If you do not have the Virtual Agency, click here to request it.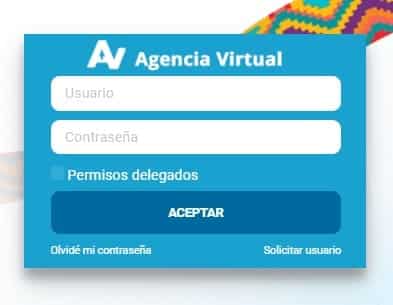 Special cases
1. If you do not have the Personal Identification Document (DPI).
Attach the document issued by RENAP, certifying the process for the obtainment of this document, provided that, the Unique Identification Code (CUI) is displayed, with or without photography.
2. To apply for license plates for urban, commercial, agricultural, construction or cargo transportation use, you must be registered in the Unified Tax Registry (RTU) and have an establishment and/or commercial activity in operation related to the use of the vehicle.
3. Vehicles with steering on the right side:
In addition to the established requirements, you must attach the original and a copy of the authorization issued by the Traffic Department of the National Civil Police, in accordance with Article 21 of Governmental Agreement Number 273-98, Regulation of the Traffic Law.
Offices or Agencies for
perform the procedure
Central Region
Galerías Prima

Plaza San Rafael

Pacific Villa Hermosa

Chimaltenango

El Progreso

Sacatepéquez
Procedure for authorized third parties:
Western Region
Quetzaltenango

Huehuetenango

San Marcos

Quiche

Sololá

Totonicapán
Northeast Region
Zacapa

Baja Verapaz

Alta Verapaz

Jalapa

Petén

Izabal

Chiquimula
Southern Region
Escuintla

Retalhuleu

Jutiapa

Santa Rosa

Suchitepéquez