| | | |
| --- | --- | --- |
| 1 | | Personal Identification Document (DPI) of the owner (if you do not have it, see special cases). |
| 2 | | Passport in case of a foreign person. |
| 3 |   | Vehicle circulation card (if not available see special cases). |
| 4 | | Vehicles Circulation Tax cancelled to the current year, if not, you have to make the payment through SAT-4091 Form in Declaraguate.. |
| 5 |   | Complete the physical SAT-2033 Form, Vehicle Registration Declaration, its Modifications, Replacements and Value Added Tax Payment, which must be signed by the Owner. |
| 6 | | You have to pay for the Process of the Replacement of the Vehicle´s Circulation Card at the authorized banks the amount of Q. 60.00 with SAT-8209 Form payment slip. |
| 7 | | In case of the registration of the date of death of the owner, see special cases. |
| 8 |   | If the procedure is made by a person authorized for negotiations in the RFV, he/she must submit the requirements of the Third Parties. |
| | | |
| --- | --- | --- |
| 1 | | Personal Identification Document (DPI) of the Legal Representative (if you do not have it, see special cases). |
| 2 | | Passport in case of a foreign person. |
| 3 | | Appointment of the Legal Representative and photocopy or certified copy by an Authorized Notary. |
| 4 |   | Vehicle's Circulation card (if you do not have it, see special cases). |
| 5 | | Vehicle's Tax Circulation paid to the current year, if not, you must pay through SAT-4091 form in Declaraguate. |
| 6 |   | Complete the physical SAT-2033 Form, Vehicle Registration Declaration, its Modifications, Replacements and Value Added Tax Payment, which must be signed by the Legal Representative. |
| 7 | | You have to pay for the Process of the Replacement of the Vehicle's Circulation Card the amount of Q. 60.00 with the SAT-8209 Form payment slip. |
| 8 |   | If the procedure is made by a person authorized for negotiations in the RFV, he/she must submit the requirements of the Third Parties |
| | | |
| --- | --- | --- |
| 1 | | Personal Identification Document (DPI) of the Legal Representative (if you do not have it, see special cases). |
| 2 | | Passport in case of a foreign person. |
| 3 | | Appointment of the Legal Representative and photocopy or certified copy by an Authorized Notary. |
| 4 |   | Vehicle's Circulation card (if you do not have it, see special cases). |
| 5 | | Vehicle's Tax Circulation paid to the current year, if not, you must pay through SAT-4091 form in Declaraguate. |
| 6 |   | Complete the physical SAT-2033 Form, Vehicle Registration Declaration, its Modifications, Replacements and Value Added Tax Payment, which must be signed by the Legal Representative. |
| 7 | | You have to pay for the Process of the Replacement of the Vehicle's Circulation Card the amount of Q. 60.00 with the SAT-8209 Form payment slip. |
| 8 |   | If the procedure is made by a person authorized for negotiations in the RFV, he/she must submit the requirements of the Third Parties |

Steps to follow
1. Request the physical SAT-2033 Form at the Tax Agency or Tax Office.
2. Pay at the authorized Banks:
for the process of the Vehicle's Circulation Card: Q60.00
3. Go to a Tax Agency or Tax Office with the requirements and payments made.
4. After the procedure, enter your Virtual Agency to reproduce your electronic badges.

What do I get?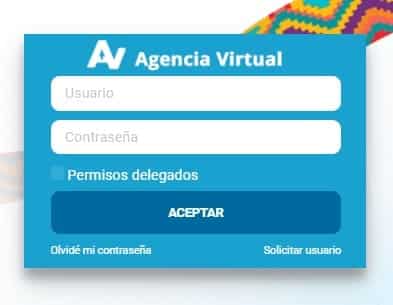 Special Cases
1. If you do not have the Personal Identification Document (DPI).
Attach the document issued by RENAP, certifying the process for the obtainment of this document, provided that, the Unique Identification Code (CUI) is displayed, with or without photography.
2. If you do not have the Circulation Card, you must pay for the process for the replacement thereof at the Authorized Banks, the amount of Q60.00.
If by theft or robbery: attach the original of the complaint filed before the Public Ministry.
If by loss or misplacement: attach the notice filed with the National Civil Police or the document issued by the Public Ministry, showing the original seal.
Additional requirements for special cases:
3. In case of the registration of a date of death of the owner, you must attach:
Appointment of the Representation of the Death formalities and a photocopy.
Identification document: DPI or passport in case of being a foreigner the Representative of the Death Formalities and a photocopy.
4. If the owner is requesting the replacement of the title certificate due deterioration, submit the endorsement filled out or change of business name, you must attach the document to be replaced.
5. For plates for urban, commercial, agricultural, construction or cargo transportation use, you must be registered in the Unified Tax Registry (RTU) and have an establishment and/or commercial activity in operation related to the use of the vehicle and authorized invoices and in force.
6. If you have badges on paper, you must proceed with the replacement of both (Circulation Card and Property Certificate).
Offices or Agencies for
perform the procedure
Central Region
Galerías Prima

Plaza San Rafael

Pacific Villa Hermosa

Chimaltenango

El Progreso

Sacatepéquez
Procedure for authorized third parties:
Western Region
Quetzaltenango

Huehuetenango

San Marcos

Quiche

Sololá

Totonicapán
Northeast Region
Zacapa

Baja Verapaz

Alta Verapaz

Jalapa

Petén

Izabal

Chiquimula
Southern Region
Escuintla

Retalhuleu

Jutiapa

Santa Rosa

Suchitepéquez